About Us

We Work For You ...
Finesco Associates, Inc. employs professionals specializing in the fields of taxation, investments*, annuities, employee benefits, fee based asset management** and insurance. We provide a cohesive assortment of services to help our clients secure their financial independence. Our aim is not only to help you reach your financial goals, but to educate you so that finances and money will not be a mystery to you.
Our History ...
Founded in 1978, we initially began by providing services to public school employees. We now serve a diverse clientele and offer a full range of investments*, annuities and life and health insurance products, as well as fee-based asset management services**.
Our Approach ...
When first meeting a new client our approach is to gather information about where you are and where you want to go.
We'll look at your current assets and liabilities. We'll review the resources available to meet your goals, and evaluate your comfort level with different ways to achieve your financial objectives. With this information, we can formulate a course of action and, with your agreement, implement this plan. Our next step is to monitor the plan and to recommend appropriate changes as your financial situation, the markets and your personal goals change.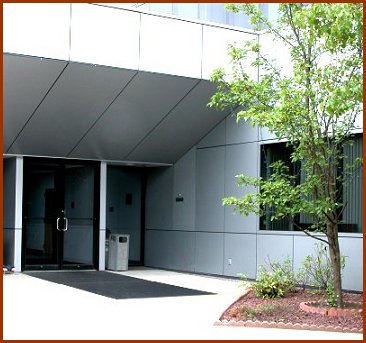 Welcome to 38 Starr Ridge Road - Brewster, NY
Code of Ethics ...
Affiliated persons of Finesco Associates, Inc. shall offer and provide professional services with integrity, competence, and in an ethical manner.
Affiliated persons are prohibited from engaging in any practice that defrauds or misleads clients, and from engaging in any manipulative or deceitful practices.
Affiliated persons must exercise diligence, thoroughness, and professional judgment when conducting investment analysis, making investment recommendations, and in other professional activities.
Affiliated persons shall not disclose any confidential client information regarding former, current, or prospective clients, without specific consent from the client. However, FAI will disclose information where disclosure is required by law.
Affiliated persons must make full and fair disclosure of all matters that may reasonably impair their independence and objectivity or interfere with their respective duties to their clients.
All client related investment transactions must have priority over transactions where an affiliated person of Finesco Associates, Inc. is the beneficial owner.
NOTE: Not all advisors are licensed to provide all products and services in all jurisdictions. Finesco Associates, Inc. is a NY Registered Investment Advisor. This shall not be deemed to be a solicitation of advisory services in any jurisdiction where Finesco Associates, Inc. is not registered to conduct business.
---
Finesco Associates, Inc. - 38 Starr Ridge Road - Brewster, NY 10509-4503
telephone 845 278-8290 fax 845 278-7647 email finesco@finesco.cc

©Copyright 2001-2019 all rights reserved
Investment Advisory Services offered through American Portfolios Advisors, Inc. an SEC Registered Investment Advisor. Finesco Associates, Inc is not affiliated with APFS and APAI