Our Team
Our team of experienced financial advisors will work with you to develop a financial plan to address your unique goals, risk tolerance and time horizon. Our advisors are assisted by a capable support staff, all of whom are here to help you.

Our Advisors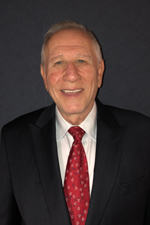 Larry Arinsburg - MBA
Investment Advisory Representative

larinsburg@finesco.cc
For over 40 years, it has been my privilege to provide comprehensive financial advice to my clients, many of whom I now call friends. I nurture long-term relationships and help my clients with their most pressing financial needs – from funding their children's college education (and now even their grandchildren's) to asset accumulation and retirement, and finally, estate planning. I take pride in my clients' ability to enjoy their retirements and in making sure their hard-earned money is passed onto the ones they love.
I joined Finesco in 1981. I earned my MBA from Baruch College, with a concentration in Operations Research, a field of Applied Mathematics. My analytical skills allow me to develop individual solutions that are specific to the unique needs and concerns of my clients. I am fully licensed to offer managed accounts, securities, life insurance, long-term care policies and annuities.
---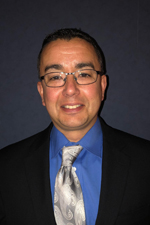 Rob Angevine – MBA
Investment Advisory Representative
I provide comprehensive financial planning, investment advice and tax preparation. I strive to cultivate long-term relationships with all of my clients to guide them through the different stages of their lives. My father died at a young age, without any planning or life insurance. I've experienced first hand the struggles of living through the lack of planning for the unexpected. I help my clients prepare for and navigate through life's transitions.
I earned my MBA in Finance from Mercy College and am a Member of the National Association of Tax Professionals (NATP). I am fully licensed to offer managed accounts, securities, life insurance, long-term care policies and annuities.
---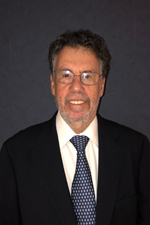 Jeffrey Sussman – MBA, PhD
Investment Advisory Representative

jsussman@americanportfolios.com
I have spent my career as both a finance professional for Finesco Associates and an Associate Professor of Finance and Economics at Empire State College of the State University of New York. My dual roles allow me to provide hands on tax and financial planning to my clients and educate the next generation of financial practitioners.
I offer financial planning which includes a financial strategy, a risk management plan, a long-term investment plan, and a tax reduction strategy. I help an individual achieve the long-term objectives for security and well being and a detailed saving and investment strategy for achieving those objectives.
I earned my BA, MBA, and PhD in Finance and Economics from The City University of New York. I have also been a member of the American Arbitration Association.
---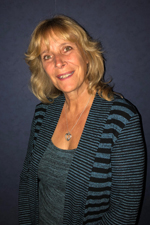 Linda Mahony – BA, Pace University
Personal Financial Advisor
I began working for Finesco right after I graduated college in 1982. My original focus of helping education professionals plan for retirement has grown to offering financial guidance to a diverse group of clients in all phases of life. My clients range from those just entering the workforce to retirees and their families.
Our company's small size allows me to get to know each of my clients on a personal level to better understand their needs. Using a combination of tax planning, insurance products and investment strategies, I work with my clients to help them reach their financial goals. I am fully licensed to offer securities, life insurance, long-term care policies and annuities.